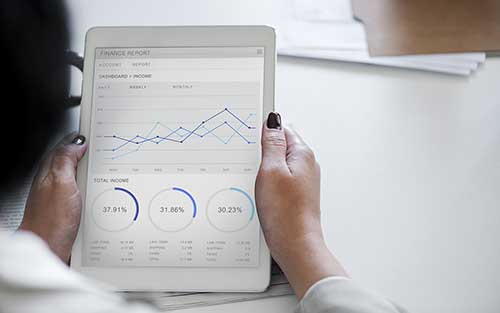 There's a lot of information out there about sales and the best way to sell. But, what if you don't know where to start? You're not alone! Sales training can be overwhelming, especially for those who are new to the field. That's why we created this list of answers to some top questions our clients ask about sales training as well as tips on how they can get started in their career as a sales professional.
These Frequently Asked Questions are intended for people interested in learning more about sales training and gaining insight into common queries that arise when it comes to getting started with a career in sales.
What is a sales training programme?
A programme is a set of related measures or activities with a particular long term aim. When you relate it to sales it is to win business (orders) now and into the future.
Sales training courses help employees develop their abilities to find and close sales. They can cover several topics, such as how to handle objections, make effective presentations, have win/win negotiations (where the salesperson and customer are equally satisfied) and how to positively influence others.
Different companies may teach these concepts in different ways; however general principles of quality practices still apply.
Companies that provide training typically use formats such as classroom instruction, computer-aided learning, face-to-face, Zoom/new media technologies, or e-learning programs.
Training is often accompanied by managerial change supports like coaching and mentoring programmes for staff members, commissions and bonuses which motivate effort and excellence, and recognition awards for outstanding performance on the job.
Why is sales training important?
Sales training is important because it can empower and teach people to do their jobs with more confidence and security.
It's true that many sales process tools like the steps to the sale, win/win negotiations, or even consulting skills can be self-taught, but sales training courses help to instil a positive attitude towards selling so should always be worth including as part of an overall sales training programme.
Sales training also helps people deal with objections such as "No" and rejection, how to use qualifying questions, as well as what are the good questions to ask prospects & regular clients. It teaches one about buying signals and how sales people have rights.
Other reasons sales training is important include:
Sales training is important because it enhances the skills of all people involved in sales.
It teaches people how to better sell companies, ideas, products or services.
Sales training is important because it teaches you the skills to be a successful salesperson.
By participating in sales training, you'll learn how to win more orders and ultimately earn more money.
You'll also learn about your company, its products and the best way to sell and market them.
Sales training helps you feel confident about yourself.
It also allows for positive and reasonable feedback on your performance and provides constructive criticism that will help improve your sales techniques.
Overall, sales training helps improve customer service by teaching people how to listen better and understand their customers' needs.
Training can help new staff or contactors get up-to-speed quickly with their job responsibilities, which makes them more valuable employees.
Some companies offer incentives for staff attending courses such as earning credit towards promotions or higher salaries if they attend certain classes (Continuous Professional Development, CPD). This encourages employees to stay current with changes in technology and practices at work.
Does sales training increase your company's revenue?
Absolutely. Virtually all industries and professions benefit from sales training. It's like a funnel (you only get out what you put in to mix with the other ingredients, like price, product and service). Without expertise learned from sales training, it doesn't matter what you do with the product or service; nobody will buy it unless they're savvy enough to know that you're the best company for their needs.
Sales training allows companies to promote themselves properly and professionally when making presentations to prospective customers. This gives their sales team the skills they need for presenting product features, answering questions about pricing and warranties, as well as becoming more knowledgeable about what sets each product apart from another one on the market. Confident speaking and the art of the concise unique elevator pitch are other skills which can be passed on or learned.
Sales training matters in every business – it enables appropriate responses to customer needs even before they ask their question or negotiate a price point.
What Sales Training Courses do Woodhazel Consulting provide?
The Philosophy of Selling
This affordable sales training programme is designed to maximise your personal sales potential.
On this sales training course, you will learn
To apply selling principles and processes to your own business needs
How to sell with confidence
Use winning negotiating strategies
Understand customer centric principles
Tips for successful selling and avoid common mistakes
Manage your time and set goals effectively
Find out more about the philosophy of selling
The Philosophy of Sales Leadership
Developmental and empowering, this sales training programme is designed to maximise your sales leadership potential.
You will learn
Tools required to develop & lead market-leading sales teams
How to manage individuals to sell with confidence
Winning leadership styles & techniques & how to avoid common mistakes
How you drive & motivate your team to produce increased revenue & maximise performance
Understand & promote customer & staff centric principles
Techniques required to manage underperformance/over performance
To manage time, set definitive standards & key performance indicators for consistent results
Find out more about the philosophy of sales leadership
Sales and Marketing Training Consultancy
We provide Irish businesses with sales training and a blueprint to deal with sales and marketing issues; listening, challenging, guiding and supporting you and your team to find a solution tailored to your needs.
Sales training can be done in person, online, or through video conference.
Do you have a question about sales training?
Contact us and we will answer it for you.
Woodhazel Consulting believes in providing sales training courses that are tailored to meet individual needs and budgets, so if you're looking for high-quality sales training, we should talk!
Get in touch today to find out how we can help.