Developmental and empowering, this sales training programme is designed to maximise your sales leadership potential.
What you will learn
Tools required to develop & lead market-leading sales teams
How to manage individuals to sell with confidence
Winning leadership styles & techniques & how to avoid common mistakes
How you drive & motivate your team to produce increased revenue & maximise performance
Understand & promote customer & staff centric principles
Techniques required to manage underperformance/over performance
To manage time, set definitive standards & key performance indicators for consistent results
Register your interest for a no obligation chat
Unique to you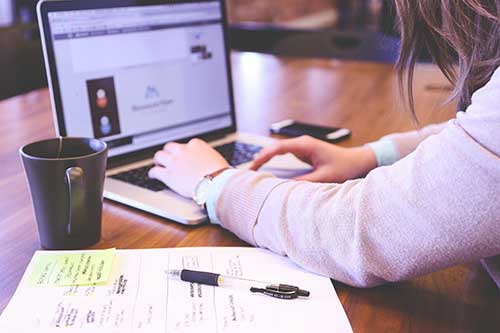 It provides a safe and confidential place to reflect on your unique characteristics and what practical, flexible techniques will enable you to become more motivated, confident & self-reliant in the world of leadership.
The programme is run one to one with a Sales Professional with many years of sales & sales management experience.
You will learn tools for the sales management of yourself and your team, look at your sales team's structure and create your sales team's processes. By applying the Philosophy of Selling theory to your own sales team journey and your business needs you will unlock your team's true sales potential. This will allow them to perform at their maximum capacity now and into the future.
The key areas covered in the sales training course are:
Leadership: What makes a good leader and what type of leader are you?
Feedback and Coaching: Delivering effective feedback and how to play to your strengths
Delegation: Allocating tasks
Standards and Key Performance Indicators: Setting and managing expectation levels
Hunter and Farmer selling concepts and types
Managing Under/Over Performance: Taking charge of mediocre/high performing team members
Motivation: Inspiring world-class sales teams
Time Planning: Managing time effectively
Personalised practical support and advice

The Philosophy of Sales Leadership is a vocational opportunity to add to your professional skills. It is designed to be enjoyable as we strongly believe that you learn best in a relaxed & open environment. We will help to motivate you through mentoring, coaching, questioning and listening in an honest, realistic & confidential manner.
The programme runs as four separate sessions and takes a flexible approach to fit around your other day to day priorities.
Following its completion, you will also benefit from a further four quarterly follow ups throughout the first year with ongoing telephone, email access as well as the opportunity to extend or expand into the future.
So if you are looking to perfect your own sales leadership skills and want your sales team to develop and grow in a unique way
Call Ciaran on +353870524563 or E mail on info@woodhazel.ie
This programme will benefit
Businesses that
are new or starting up
want to grow their sales & profit
would welcome a second opinion about their approach in sales management
require their own personal sales manager & sounding board
want to increase their sales team motivation
looking to accelerate the sales skills and performance of the sales teams
want to empower their sales professionals and sales leaders
looking to implement strategic and long-term approaches to the continued development of their teams
Individuals that
are looking for sales management training & theory
want to improve sales leadership confidence
are new to sales leadership but are experienced in other fields
are looking to improve their sales team morale and empowering its members
are looking to enhance sales recruitment skills and techniques
are looking to retain sales staff
are looking to increase sales teams conversion rates and build new sales leadership strategies
are looking for a fresh approach to sales leadership & seeking new independent input
are looking to retrain or add to their knowledge & vocation
Testimonials
I was introduced to Ciaran McKenna from Woodhazel Consulting back in July 2020 by a mutual friend. To be honest I was reluctant to engage with Woodhazel and the process at the beginning.
After meeting with Ciaran more than once he explained in detail the process involved and from there I felt more comfortable engaging with his company and the journey ahead.
Because of Covid 19 my business was decimated and I had time to evaluate where my business was at and how to prepare for a post Covid Ireland.
Total Control is the name of my company and I provide an Auditing/Stock Control service to the Hospitality/Retail Industry as well as Consulting and Mentoring clients when required to do so.
Ciaran was able to help me refocus my mind on what I had achieved in
my 20 years trading as Total Control and through his Coda course (Philosophy of Sales Leadership) he helped me take a look at what I had achieved to date and now refocus my outlook for an even brighter future for my business post Covid.
Sometimes it needs an outsider with fresh eyes to give you back that belief and confidence in what you have been doing and point you in the right direction for the future.
Ciaran also advised me to think outside the box in terms of aligning Total Control to similar type businesses with a synergy to us. This can only prove to have a positive influence on my company and should improve and enhance our exposure going forward.
David Hurley.
Director/Owner of Total Control Ltd
---
I have been working with Ciaran McKenna of Woodhazel Consulting for the last eight months
I have completed the philosophy of selling course and the philosophy of sales leadership course with Ciaran over an 8 week program. One of the key benefits I enjoyed about the course is the application of the theory I learned to true real life business scenarios for example his tools for grading customers and his theory regarding management styles.
I have applied the customer grading theory generated by Ciaran to new and existing clients which allowed me to see which clients are more profitable and more enjoyable to work with within my practice. Upon completing the philosophy of selling course I have gained confidence within myself which has resulted in my ability to successfully take control of the sales process for one particular client which resulted in generating fee income for my practice in excess of €10,000.
As a new business owner I would have traditionally ignored the requirement for training in the sales and leadership areas however working with Ciaran over the last couple of months has really opened my mind to maximizing my relationship with key staff within the business and building long lasting relationships with customers and other key stakeholders of the business.
I would have no hesitation recommending Ciaran's course the philosophy of selling or the philosophy of leadership to any new business owner. I would also regard Ciaran as a great sounding board for business ideas but would also highly value his opinion on other issues that I face with in my business. I very much class him as a mentor and I look forward to continue working with him for the foreseeable future.
Barry Dolan FCCA
Principal
Barry Dolan & Co | Chartered Certified Accountants