Affordable and fun, this sales training programme is designed to maximise your personal sales potential.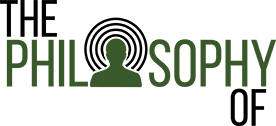 On this sales training course you will learn
To apply selling principles and processes to your own business needs
How to sell with confidence
Use winning negotiating strategies
Understand customer centric principles
Tips for successful selling and avoid common mistakes
Manage your time and set goals effectively
Register your interest for a no obligation chat
Unique to you
It provides a safe and confidential place to reflect on your unique characteristics and what practical, flexible techniques will enable you to become more motivated, confident & self-reliant in the world of selling.
This sales training programme is run one to one with a Sales Professional with over 30 years sales management experience.
You will learn tools for personal sales management, look at your sales structure and create your sales processes. By applying the Philosophy of Selling theory to your own sales journey and business needs you will unlock your true sales potential. This will allow you to perform at your maximum capacity now and into the future.
What Our Clients Say
The Philosophy of Selling is a vocational opportunity to add to your professional skills. It is designed to be enjoyable as we strongly believe that you learn best in a relaxed & open environment. We will help to motivate you through mentoring, coaching, questioning and listening in an honest, realistic & confidential manner.
The programme runs as four separate sessions and takes a flexible approach to fit around your other day to day priorities.
Following its completion, you will also benefit from a further four quarterly follow ups throughout the first year with ongoing telephone, email access as well as the opportunity to extend or expand into the future.
So if you are looking to perfect your own sales skills or want your sales team to develop and grow in a unique way
Call Ciaran on +353870524563 or E mail on info@woodhazel.ie
This programme will benefit
Businesses that
are new or starting up
want to grow their sales & profit
would welcome a second opinion about their approach in sales
require their own personal sales manager & sounding board
want to increase their sales team motivation
looking to accelerate the sales skills and performance of the sales teams
Individuals that
are looking for sales training & theory
want to improve sales confidence
are new to selling but are experienced in other fields
looking to increase sales conversion rates and build new sales strategies
are looking for a fresh approach to selling & seeking new independent input
looking to retrain or add to their knowledge & vocation
Testimonials
I was intrigued by the title of this course as it made me think of what's behind selling and I have to say that's exactly what it was for me. It wasn't about how to get a sale per say but more about what makes your product / service worth selling and what's the best way to bring this to the marketplace.
So it made me figure out my service, my target audience and the best way for me to reach them from a place of problem solving as opposed to financial gain, which I loved.
Ciaran, the course facilitator, is fantastic as he gently steers you in a direction that's best suited to your personality, style and focus. He also gives you structure and an action plan so that you're implementing your learnings and held accountable. I'd highly recommend this course to anyone looking to 'up their game' in the sales world or simply trying to get a product/service to market. You have everything to gain and nothing to lose.
Thanks.
Orla McLaughlin
Director/Owner
Health By Orla
---
I have been working with Ciaran McKenna of Woodhazel Consulting for the last eight months
I have completed the philosophy of selling course and the philosophy of sales leadership course with Ciaran over an 8 week program. One of the key benefits I enjoyed about the course is the application of the theory I learned to true real life business scenarios for example his tools for grading customers and his theory regarding management styles.
I have applied the customer grading theory generated by Ciaran to new and existing clients which allowed me to see which clients are more profitable and more enjoyable to work with within my practice. Upon completing the philosophy of selling course I have gained confidence within myself which has resulted in my ability to successfully take control of the sales process for one particular client which resulted in generating fee income for my practice in excess of €10,000.
As a new business owner I would have traditionally ignored the requirement for training in the sales and leadership areas however working with Ciaran over the last couple of months has really opened my mind to maximizing my relationship with key staff within the business and building long lasting relationships with customers and other key stakeholders of the business.
I would have no hesitation recommending Ciaran's course the philosophy of selling or the philosophy of leadership to any new business owner. I would also regard Ciaran as a great sounding board for business ideas but would also highly value his opinion on other issues that I face with in my business. I very much class him as a mentor and I look forward to continue working with him for the foreseeable future.
Barry Dolan FCCA
Principal
Barry Dolan & Co | Chartered Certified Accountants